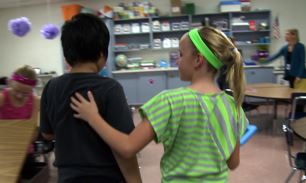 There are so many things I genuinely love about my job as a paraeducator in an inclusive school:  working with ...
When we're placed in the position of being a learner in a high-stakes moment, we discover our own biases toward ...
Taking a step back to watch her from the sidelines, I was reminded that she will waiver, she will fall, and ...
For many of us, some of our best childhood memories involve summer camp. With a little preparation, the right ...
Rachel came home from school yesterday and started asking me questions.  "Were you invited to birthday parties ...
We wanted the best school for our child and we found it, because inclusion is much deeper than facilities and ...
What do you consider to be an educator's ultimate goal? Is it to fill their students with the knowledge that they ...
"ELL," "gifted," "linear, sequential thinker"… how can teachers begin to design lessons to support the range of ...
I think all teachers have had students who led them to that "ah-ha" experience that helped them realize why they ...