Hi, I am Dan Pollitt and I work at SWIFT Education Center. I'd like to introduce you to a tool that can help your ...
Recently we were asked some thought provoking questions about MTSS.  We wanted to respond as well as invite you to ...
About the same time SWIFT began its partnership with the Pendleton School District in eastern Oregon, the district ...
This self-proclaimed City Girl has always preferred to live and work in areas filled with people.  My first ...
When I first learned about SWIFT and began reading about the organization's framework and philosophy, I was ...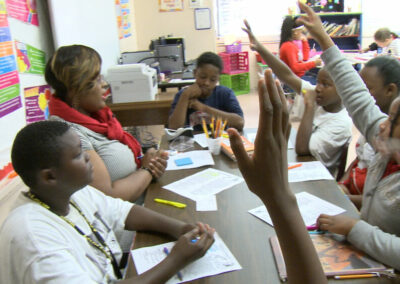 People have multiple identities and group memberships with which they identify and find meaning. Think about your ...
My previous experience in the Kansas City, KS School District and the New Orleans Recovery School District ...
A few weeks ago, I was catching up on the phone with my sister, a middle-school science teacher who has been in ...
At Lynch Elementary School in Redmond, Oregon, the school leadership team consists of classroom teachers from each ...