SWIFT's Equity Actions extend the Transformation in Action Practices to outline steps to ensure that systems change efforts work toward equity in both process and results.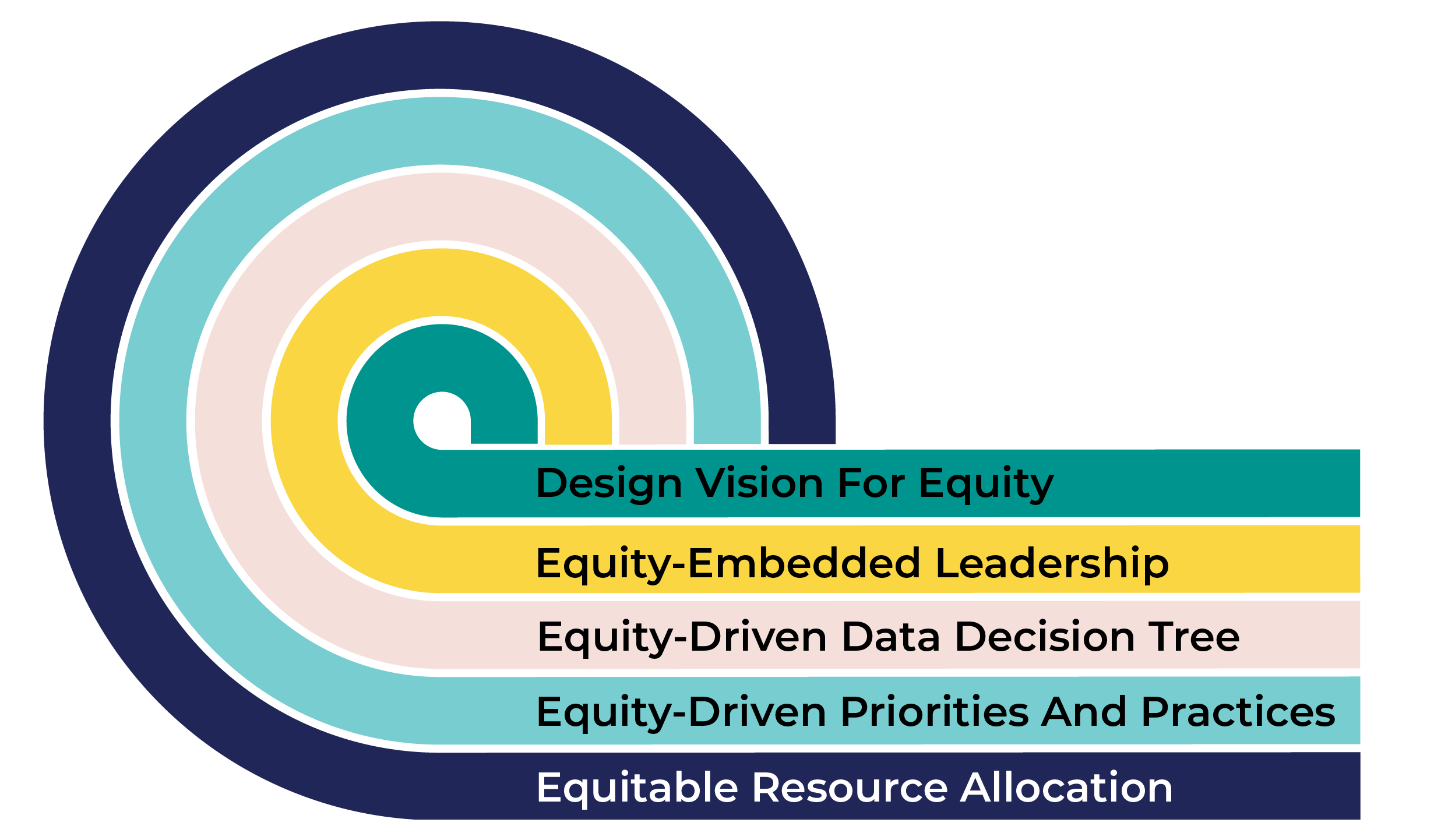 Design Vision for Equity
Design Vision for Equity is an equity-focused, strengths-based practice that generates a collective agreement across the whole school community to build and nurture a healthy and sustainable educational ecosystem that reorients the school to their shared inextricably linked humanity.
Equity-embedded Leadership
Equity-embedded Leadership is the process by which equity leaders embody and exercise the dispositions, characteristics, and values that activate a school and community to move toward an equity ecosystem.
Equity-driven Data Decision Tree
Equity-driven Data Decision Tree is a pluralistic practice to redesign an educational system by validating, giving voice to, and building upon the natural strengths and talents of students, families, and communities; and by embracing the belief all students can learn and seeking diverse ways for demonstrating their learning and growth.
Equity-driven Priorities and Practices
Equity-driven Priorities and Practices is a process that selects implementation priorities based on culture, identity, and values, and gives prominence to understanding how new practices could affect the full range of students in their community, with a willingness to pause and rest plans if warranted.

Equitable Resource Allocation
Equitable Resource Allocation is the practice of freeing available resources from historic or traditional uses and making them available to build an educational ecosystem that meets the needs of the whole school community.
"In order to build the movements capable of transforming our world, we have to do our best to live with one foot in the world we have not yet created."
—Aurora Levins Morales, Medicine Stories
Morales, A. L. (2019). Medicine stories: Essays for radicals. Duke University Press.
Want to learn more about
Equity Actions?
Find resources and tools to help you implement Equity Actions.